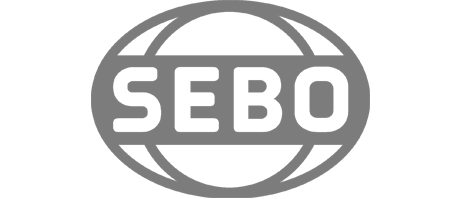 The Dynamic U1 HomeCare upright standing vacuum is quite an achievement. If you're not a fan of canister style vacuums, then the Dynamic U1 is for you! This upright vacuum is extremely maneuverable with its 46ft operating radius and ComfortTwister technology! If you're worried about breathing in recycled debris, the Dynamic U1 has you covered! It comes installed with a HEPA AirClean filter. Perfect for allergy and asthma sufferers. The flexible hose extension offers 4 ft more of an operating radius than usual, making it easier to clean around tight corners and hard to reach places. The lifetime of the Dynamic U1 is extensive with its AirClean 3D Efficiency dust bag. The Dynamic U1 is knob operated, perfect for adjusting from deep pile carpets to low pile, curtains, or a smoother clean. Perfect for homes with varying floor surfaces!
• 46 ft Operating Radius
• ComfortTwister Technology
• HEPA AirClean Filter
• AirClean 3D Efficiency Dust Bag
AZ Vacuums is a premier seller of Miele products. We sell the Dynamic U1 in store. We can help you with any questions you may have about the product including product overview, how to use it, its filtration properties and health benefits.
If you have any questions about Miele or any of our other products please do not hesitate to give us a call or stop on by our store!