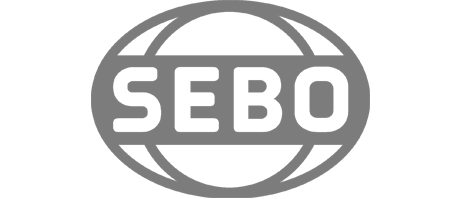 The SEBO Dart comes with a .92-gallon, three-layer filtration bag. This filtration bag is eco-friendly and convenient for users with fewer replacements and need to empty out the contents. The bag comes with a hygienic cap to prevent inhalation of dust and other vacuums contents when replacing the bag or cleaning it. Innovative Exhaust Filter –The SEBO Dart comes with an innovative exhaust filter that keeps the bag cleaner than traditional filters and with its high quality motor system, the SEBO Dart is almost completely whisper quiet. The SEBO Dart comes with a three-step, S class Filtration system with a pre-motor filter, a three-layer Ultra Bag, and a eco-friendly, hygienic exhaust micro-filter.
When your SEBO Dart vacuum bag is full, there is a clog in the airway or the micro-filter is in need of cleaning, the full bag/clog indicator will light up with an orange color and the airflow bypass valve will open, allowing the Dart to prevent overheating and potential motor damage. This keeps the user at ease knowing that even when the SEBO Dart is in need of some crucial care, it will not be severely damaged in the time in between.
The SEBO Dart comes equipped with a thirty one foot cord with a rotating, quick-release hook. This makes it easy to quickly unwind and re-wind for storage!
The SEBO Dart has an easy maintenance feature.  The power heads have an easy access, clog-removal door and tool-free brush roller removal. This provides quick and easy maintenance for any user! The Dart also has protective, rubber-coated wheels that protects all floor surfaces and provides easy maneuverability without scratching up surfaces.
• Large Capacity Filter Bag• Innovative Exhaust Filter
• Three Step Filtration System
• Full Bag or Clogging Indicator
• 31 ft Cord
• Easy Maintenence
AZ Vacuums is a premier SEBO dealer. We can help you with any questions you may have about the product including product overview, how to use it, its filtration properties and health benefits.
If you have any questions about SEBO or any of our other products please do not hesitate to give us a call or stop on by our store!