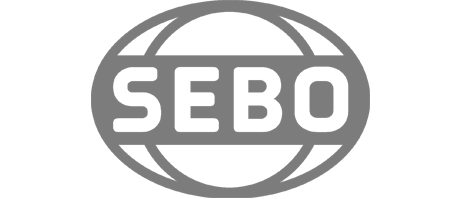 The Sebo E3 is a compact canister vacuum, virtually whisper quiet with its trusted, high quality German engineering and design. The E3 is a high performance canister vacuum, perfect for picking up every small spec of dirt, dust and grime. The Sebo E3 comes with a 25-foot power cord and a 37-foot cleaning radius, making it easy to reach nearly all the rooms in your home without re plugging your vacuum.
It also comes with a 7-foot  suction hose that provides extra movement and reach for a better clean/ The E3 comes standard with a  high quality power head with 180-degree maneuverability, a parquet floor brush for deeper cleaning on hard surfaces, and three bonus cleaning tools including: a dusting brush for a gentle clean, a crevice tool for hard to reach spots, and an upholstery nozzle to keep your furniture fabrics clean and fresh. The Sebo E3 comes with rubber coated wheels to protect your floors from scratches and other damage while cleaning. It also comes with a protective bumper with a foam surface to prevent damage to your furniture and walls.
The Sebo E3 has suction adjustment you can control from the handle to get the perfect clean for your surfaces. The ET-1 power head is adjustable and perfect for harder cleaning jobs such as crumbs and pet hair. The E3 comes with a full bag/clog indicator to prevent overheating and other damages. The E3 is ideal for families, pet owners, allergy sufferers and those with breathing disabilities such as asthma. The Sebo E3 is the compact cannister vacuum you can trust!
• Compact Canister Vacuum
• High Powered Suction
• German Design and Engineering
• 180 Degree Maneuverability
• Parquet Brush
• Upholstery Brush
AZ Vacuums is a premier SEBO dealer. We can help you with any questions you may have about the product including product overview, how to use it, its filtration properties and health benefits.
If you have any questions about SEBO or any of our other products please do not hesitate to give us a call or stop on by our store!