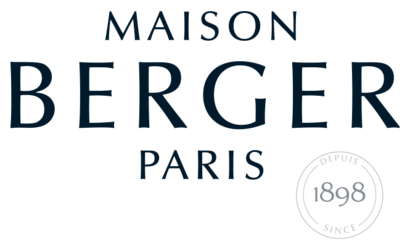 Maison Berger Lamps
A collection of fine fragrances for the home with quality taste and design.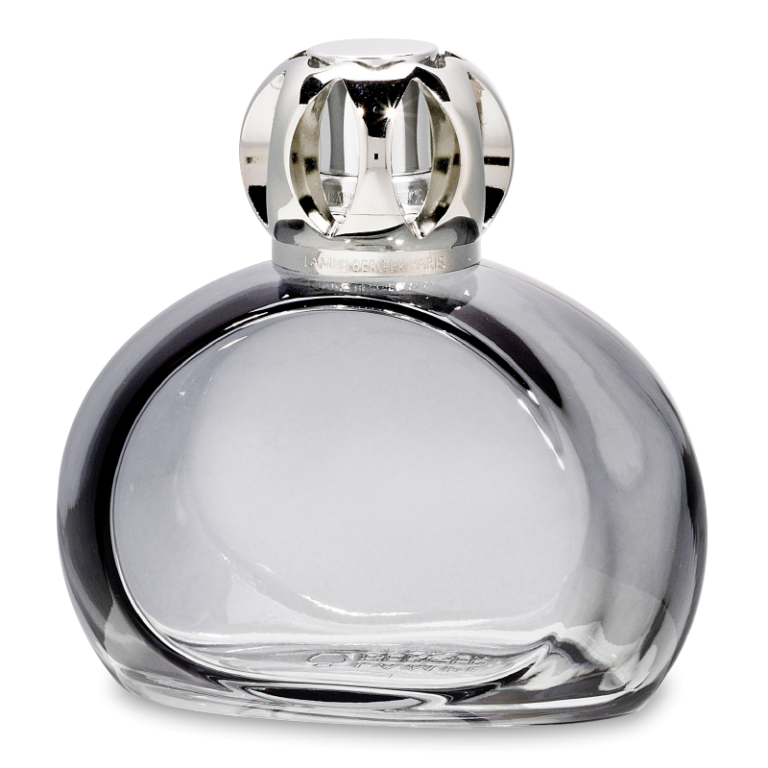 Serenity – $66
The Serenity Lampe Berger will add a soothing touch to your home. Create a delicate and Zen atmosphere with this smoky grey lacquered glass diffuser.
About
 The new Serenity Lampe Berger is aptly named: with its delicate and reassuring shape, it adds a soothing touch to the home. A fragrance diffuser that will blend in to all decorative themes with its smoky grey colour. Its transparent lacquered glass body adds a luminous touch, enhanced by the shiny silver ball-shaped mounting and engraved Lampe Berger. This lamp is also available in chestnut, for a warmer atmosphere.
Resonance Violet Lampe – $66
 The Resonance Violet Lampe made with lacquered glass and diamond shapes and rounded edges to create a look that resembles a gorgeous gem.
About
The Resonance collection is all about luxury and opulence. The curvature and jewel like edges grant it a feminine quality as well as elegance. The look is inspired by the diamond shape to create a design that is attractive to the eye, reminiscent of Hollywood glamour, and will appear stunning in the home. Aesthetically pleasing and equally gorgeous.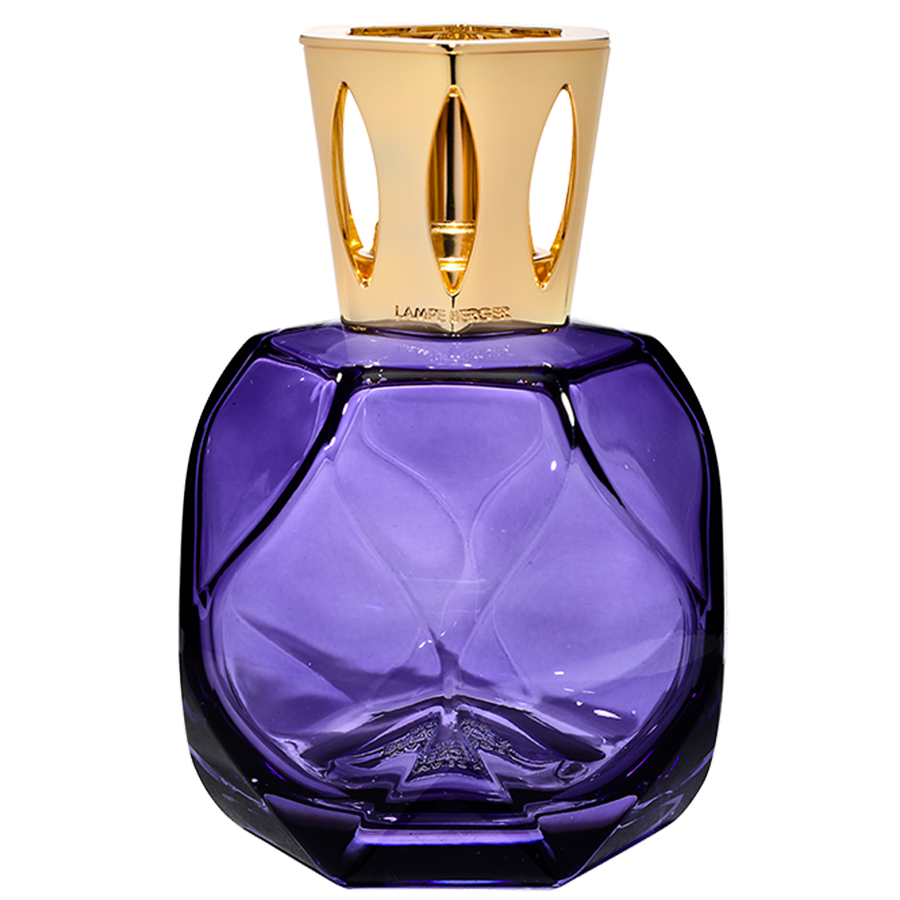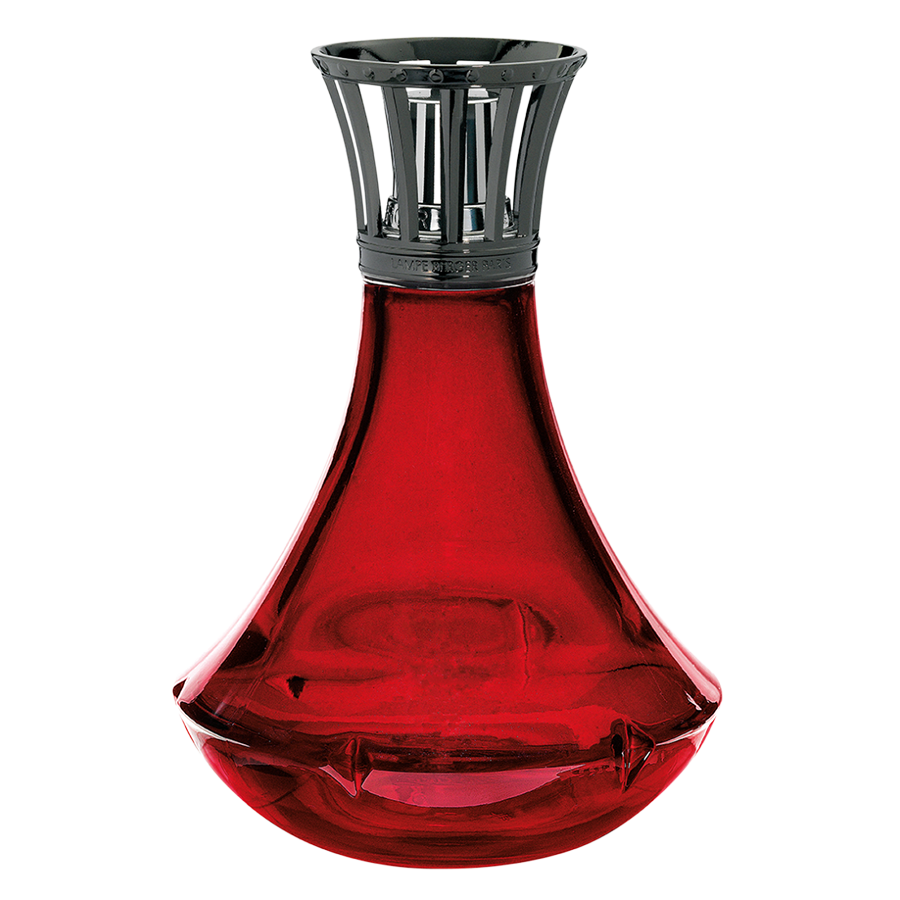 Opera Bordeaux – $66
This genie in a bottle shape combined with a romantic and daring red will add a touch of sensuality, mystery, and class to any decor.
About
The smoothness of the glass, combined with a feminine mystique makes the Opera Bordeaux a fanciful addition to any Maison Berger collection. You have the option to choose between three beautiful dark colors. Black, Blue and Burgundy with a pearl-shaped top in grey metal, it will diffuse any fragrance with elegance. The Opera Bordeaux is a statement piece that is not only attractive to the eye but will also refresh your home with its luxurious scent.
Passion Red Lampe – $66
This Passion Red Lampe is reminiscent of Art Deco design. Elegant, shapely, a timeless classic. The gorgeous ruby hue is eye catching and beautiful. Perfect for one who's home is decorated with nothing but the best.
About
The Passion Red Lampe was created in collaboration with designer Rozenn Mainguéné. This Lampe Berger has a new, glamorous shape with sculpted curves for a refined and stylish lamp. Red gives it feel of romance, desire, and sensuality while the silver cap mounting it adds a smooth sophistication, the cherry on top as it were. Another fabulous addition to your Maison Berger aroma collection.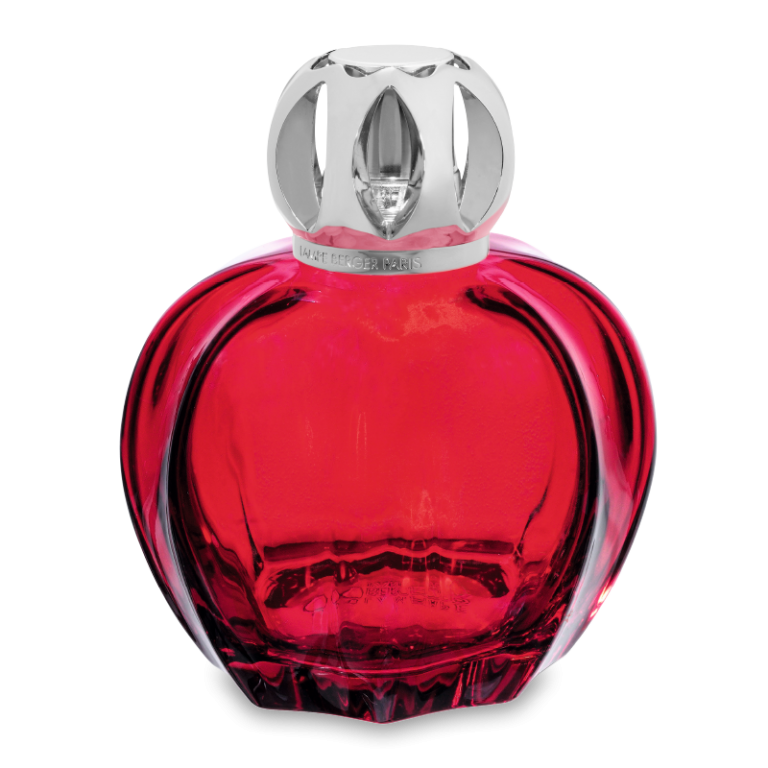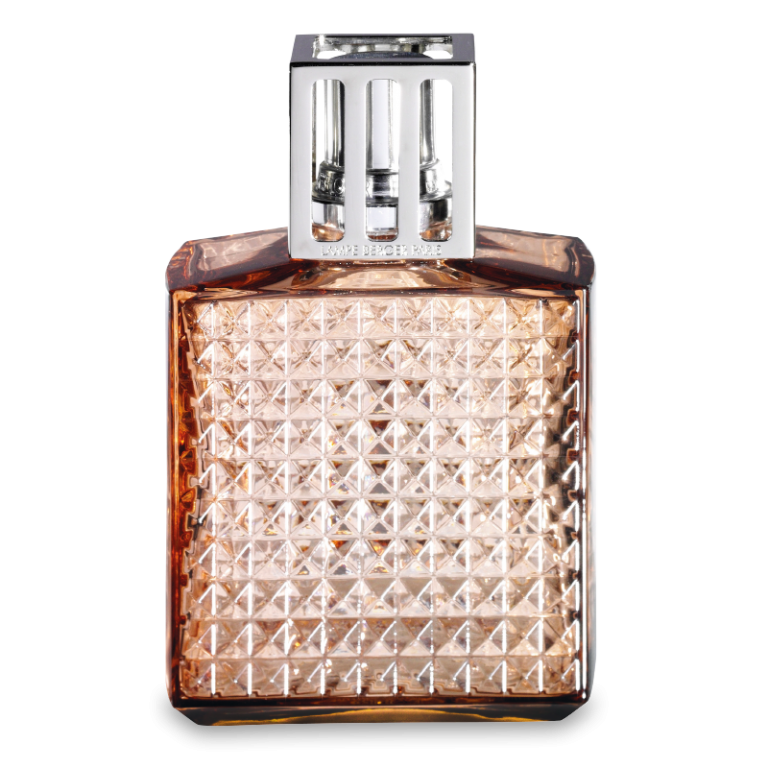 DIAMANT AMber lampe – $66
The Diamant Lampe Berger is nothing short of radiant. It's diamond texture and chestnut-gold hues harken back to times of 60's mod glamour. The cubic silver cap rounds out the vintage look for an elegant essence.
About
This Lampe is a triumph in quality and design. The warm and syrupy color captures the light and enhances the lamp's texture. Its silver-colored square cap adds a touch of modern elegance. This Lampe will fit in with any decor and will be quite the conversation piece. A stylized look with a refreshing, alluring scent.
Lamp Frangrances
The scents that make Maison Berger Lampe's what they are today. Rich, fragrant, and inspired by the luscious scents of nature and fond memories.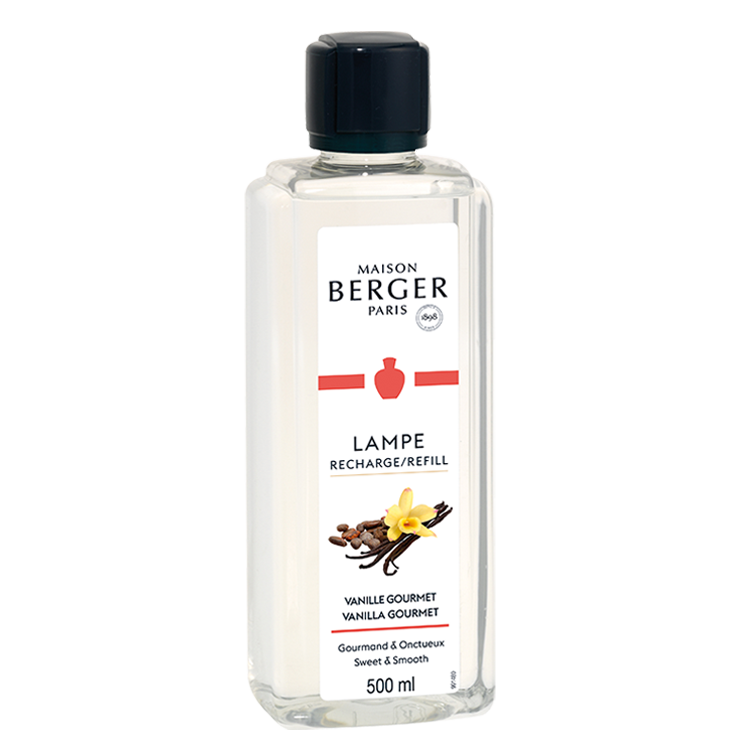 VanillA Gourmet – $19.99
A new take on a sweet tradition. The Vanilla Gourmet fragrance is a gourmet treat for the senses. The rich smoothness of charming vanilla fills the air and invigorates the senses.
About
The Vanilla Gourmet Home Fragrance is a delicately smooth fragrance that opens with an intoxicating rum facet accompanied with the milky sweetness of star anise. Rich and sweet without being overbearing. It is enhanced with cocoa beans and tonka beans for a added musk without losing its creamy sweetness.
Fresh Eucalyptus – $19.99
The invigorating scent of fresh eucalyptus. A journey to a tropical paradise far far away right in the center of your home… 
About
Our Fresh Eucalyptus scent takes you on a journey for the senses. It is invigorating, mind clearing, and refreshing. It all begins with green notes and frosted citrus notes. The marriage of invigorating eucalyptus and mint is powerfully exotic and aromatic. Oceanic notes are added for an added sensation of standing in a calming ocean breeze. To top it off we have added amber and a musky sprinkling of moss and cedar.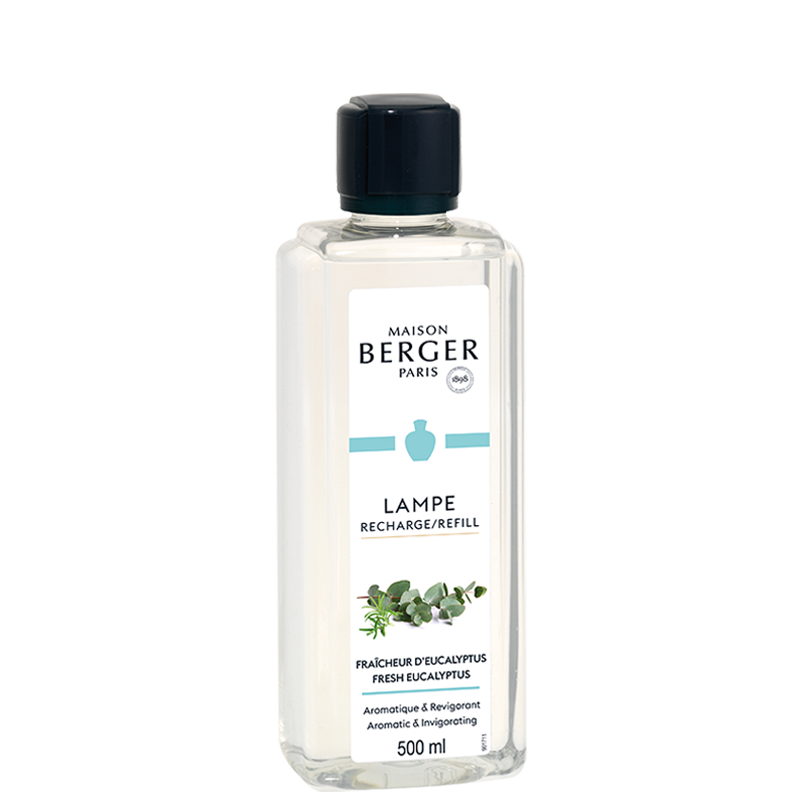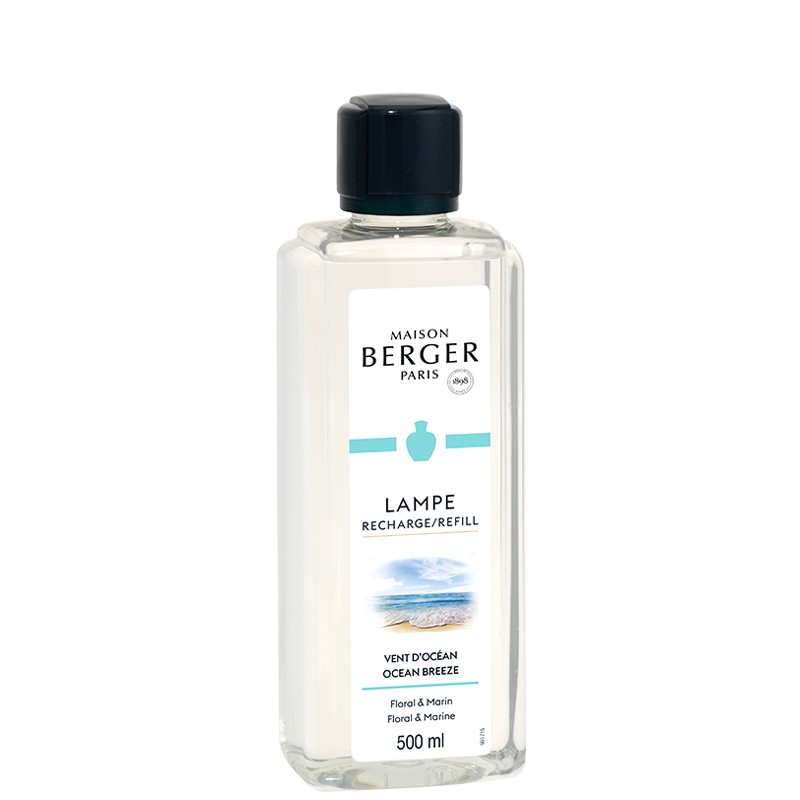 Ocean Breeze – $19.99
With ocean breeze you are treated to the combination of tropical fruit and the calming embrace of sea salt ocean air: this Ocean Breeze Home Fragrance takes you on a journey to your own private paradise.
About
It is the gentle breeze that caresses the Atlantic coasts, the Asian monsoon, bursting with the scents of citrus fruits.  The Ocean Breeze Home Fragrance is the memory of the gentle sea breeze. Cooling, calming, and invigorating to the senses. Gentle citrus notes accompany this peaceful scent. It is enhanced with fragrances of gentle wood musk to really take us there. The combination of sea breeze, salt, woodsy musk, and citrus is an absolute vacation for the senses.
Orange cinnamon – $19.99
The warmth of spice, with the sweetness and zest of citrus… Imagine a piping hot Chai tea on a cold wintery day. A sweet treat with the rich and savory musk of spice.
About
The freshness of citrus fruits combined with the warmth of spices and candied fruits warmed with a note of amber and sensual white musk. Bring all the magic of a fairytale tea shop or a spice shop into your home for a cozy, sensual, delicious aroma you can enjoy for hours on end!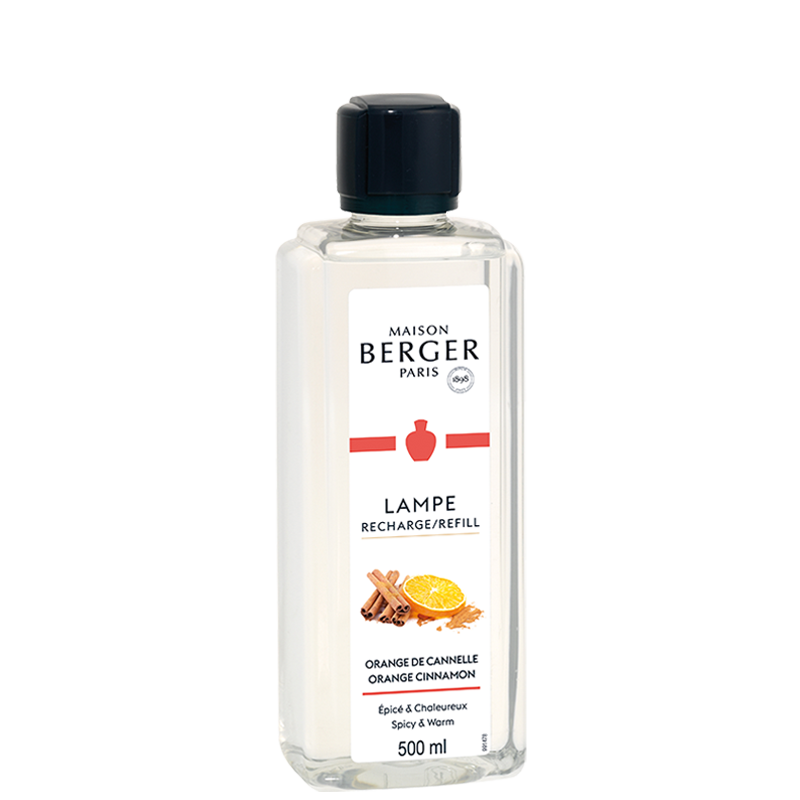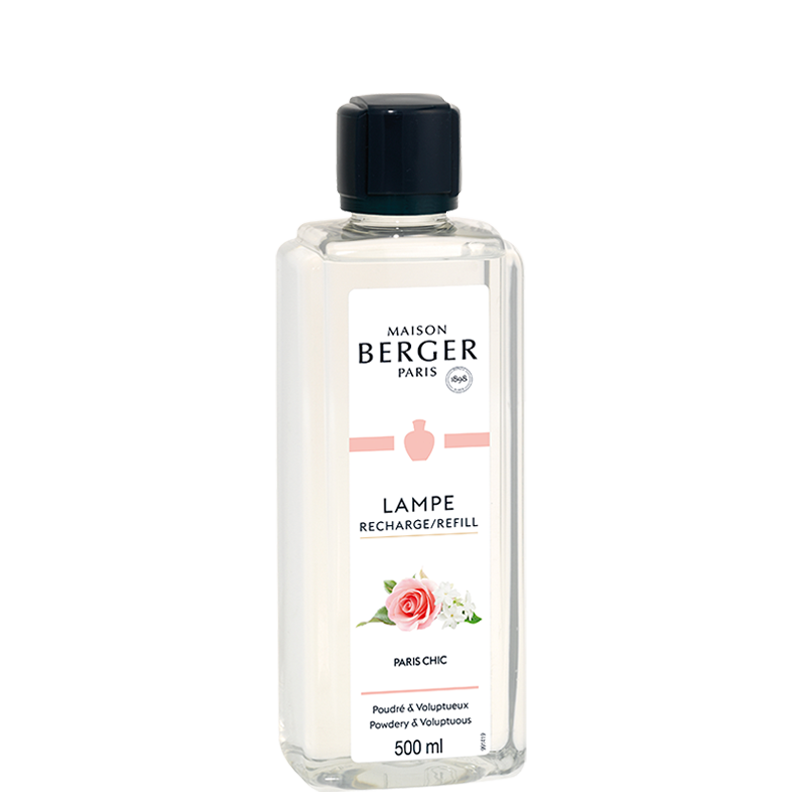 Paris Chic – $19.99
A Parisian vacation for the senses! Romantic floral notes, gentle musk, and fruity aromas that will delight and astonish!
About
The Paris Chic Home Fragrance is first and foremost a floral fragrance, giving us a glean into a gorgeous rose garden in the countryside of France. We are welcomed by the charming notes of citrus fruits and then swept away by all too familiar and romantic rose. The scent is then transformed by Parisian iris and the soft violet. A modern twist combines the exotic flavour of the lychee, and the sunny aroma of peaches. It is wrapped up in a gentle musk for a touch of masculinity in and otherwise feminine scent. 
Sparkling Zest – $19.99
A brightening, awakening of sweet and zesty citrus, a soft and feminine bouquet of roses, sweet fruity deliciousness: A gentle yet invigorating wake up call for the senses!
About
The marriage of citrus notes, lush roses, and tropical fruits, wrapped in the comfort of musk makes the Sparkling Zest Aroma Energy scent a refreshing power charge for the senses. Referred to as a modern and joyful fragrance for the sense of smell and the ease of the mind. Anxiety fades away with natural grapefruit oil mixed in to create a scent that will make your living space a gentle calming one with a perk of citrus burst! Perfect for those mornings it's hard to get out of bed or for a refreshing early morning sat by the patio with a cup of tea.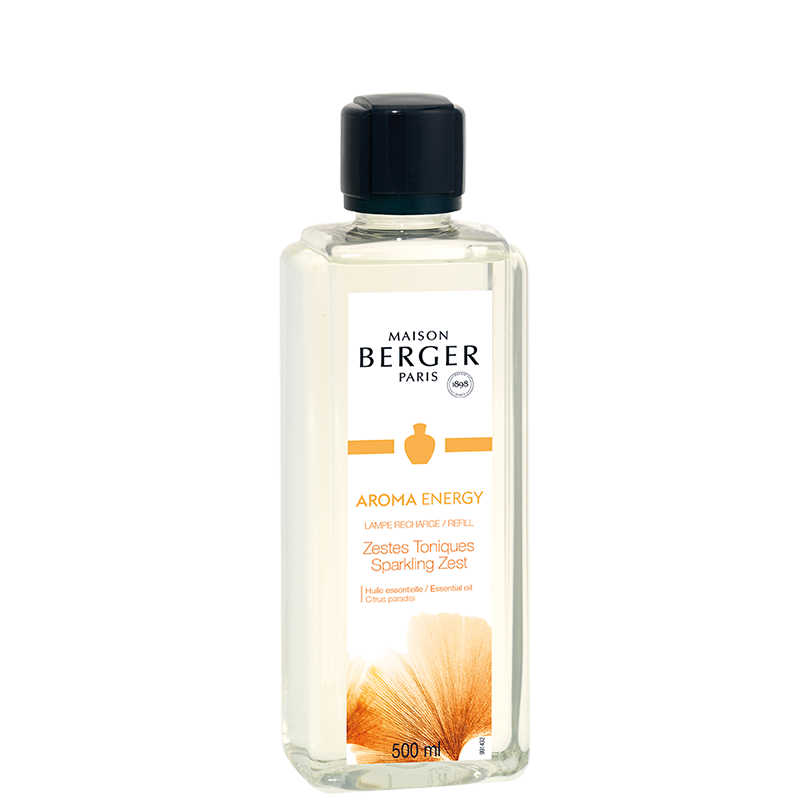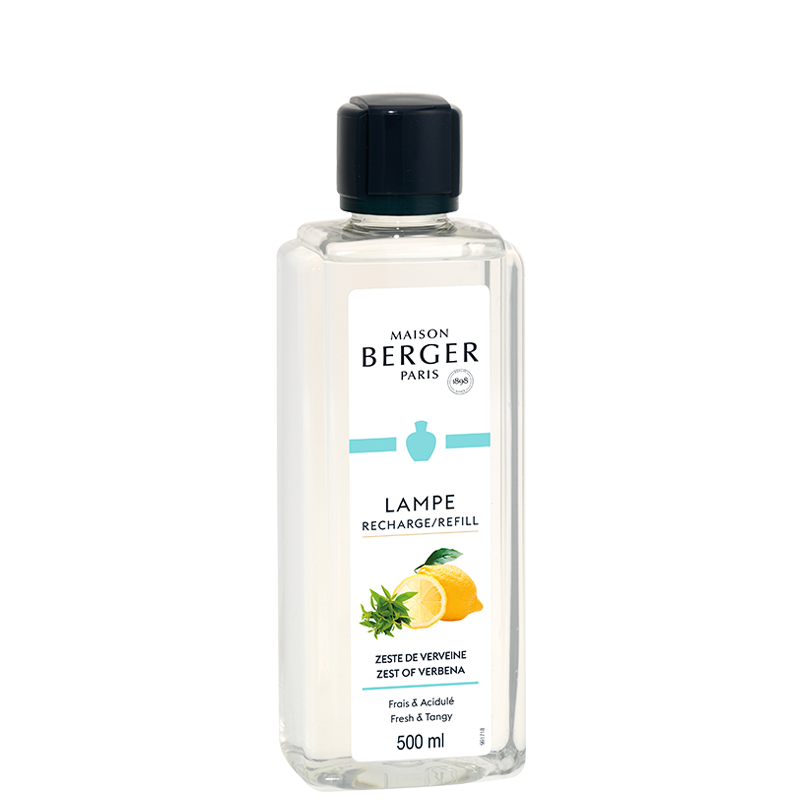 Zest Of Verbena – $19.99
Sparkling and elegant, Zest of Verbena is a fan favorite of Lampe Berger users. Lemon is associated with cleanliness and freshness, so its no surprise that this is most Lampe Berger users first choice when it comes to refills.
About
Zest of Verbena is a refreshing lemon and citrus fragrance. From the moment you open the bottle you are met with an invigorating and sweet/zesty smell that will open up the senses and fill your nostrils with a freshness only Maison Berger can provide. The concoction is made up of lemon verbena leaves, with a subtle hint of lavender and mint. To round out this classic scent, we add a touch of ambergris and white musk. One sniff and suddenly you feel as if you're surrounded by luscious lemon trees. If you aren't sure what your starter scent should be, then the Zest of Verbena is perfect for you!