Vacuum Cleaners in Phoenix, AZ | Sun City, AZ | Scottsdale, AZ | Paradise Valley, AZ | Tempe, AZ | Peoria, AZ | Glendale, AZ | Mesa, AZ | Gilbert, AZ | Chandler, AZ | Anthem, AZ | New River, AZ | Cave Creek, AZ |  Avondale, AZ | Fountain Hills, AZ | Buckeye, AZ | Prescott, AZ | Sedona, AZ | Flagstaff, AZ
Vacuum Cleaners in Phoenix, AZ | Sun City, AZ | Scottsdale, AZ | Paradise Valley, AZ | Tempe, AZ | Peoria, AZ | Glendale, AZ | Mesa, AZ | Gilbert, AZ | Chandler, AZ | Anthem, AZ | New River, AZ | Cave Creek, AZ |  Avondale, AZ | Fountain Hills, AZ | Buckeye, AZ | Prescott, AZ | Sedona, AZ | Flagstaff, AZ
At AZ Vacuums, we sell both domestic and commercial grade machines. All of the vacuums we carry are among the highest rated in the industry for their durability and HEPA (High Efficiency Particulate Absorbing) Filtration. This is particularly important where air quality is a concern (i.e. Allergy sufferers and Asthmatics).
Individual living conditions require individual solutions. That is why we carry both upright and canister type vacuums, designed to effectively clean both carpeted areas and bare floor surfaces (such as tile and wood).
The bottom line is that we place a high priority on quality. If you are tired of vacuums that break easily, have poor suction or are just difficult to operate, come visit our showroom and experience the difference a quality vacuum  can make!

Miele canister vacuum cleaners with filterbag combine exceptional cleaning performance with unique user convenience and first-class Miele quality. They also ensure outstanding hygiene: The filterbag can be replaced without releasing any dust and is therefore completely hygienic. Miele vacuums are made in Germany are ultra-quiet and very durable.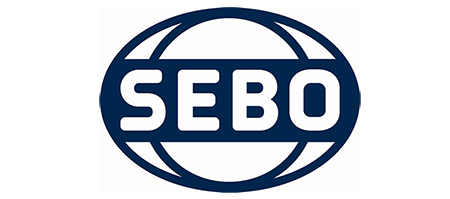 Most user-friendly vacuums. Fully made in Germany, 7 years warranty. Excellent for all floor types. Hospital grade filtration.

Heavy duty for commercial use. Easy to maintain, parts are broadly available.


Commercial Backpack Vacuums. The best and most comfortable commercial grade vacuums with HEPA Filtration and maximum cleaning efficiency.

Kirby is one of the leading vacuums cleaning companies. If you want a top notch vacuum cleaner, Kirby is the right choice.
Boneco is one of the top manufacturers of humidifiers and air purifiers.
When it comes to vacuums, we sell the best and fix the rest!
For a complete list of all the major brands that we service and repair please check visit our vacuum repair page.
For a complete list of all the major brands that we carry parts for please visit our vacuum parts, vacuum bags or vacuum filters pages.