We are a family owned vacuum cleaner business, providing both sales of new machines and repairs or servicing of existing machines. Locally owned and operated, we have been in the vacuum business for over 21 years. Our mission is simple: to give great customer service to all of our customers and to make sure they are always 100% satisfied with us as a whole! We pride ourselves on being honest and treating our customers with respect. Our goal is to serve our community by helping as much as possible with all of their vacuum needs and being a one stop shop when it comes to vacuum cleaners. We are highly credible when it comes to all of our sales and services. We do everything in our business correctly the first time through so that our customers are extremely satisfied. You should choose us first, because of our customer service and honesty. We will always treat you with respect and will be extremely fair. Our prices are very competitive if not the best out there.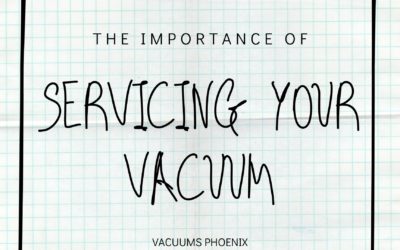 Think of your vacuum like a car. Most of the time it's gonna be smooth sailing with no hiccups, especially if the model is brand new. But over time, like a car engine, filters can accumulate dust and other debris making your vacuum perform less than its best until it...
To start us off, what is Boneco? Boneco is a brand of humidifiers from Air-O-Swiss that have become increasingly popular for use in the winter when the air is dry and cold. Boneco humidifiers promote a more comfortable indoor experience with cleaner air and a softer...
We are the vacuum experts of Phoenix
We sell and service quality vacuums and dust containment systems
Products We Sell And Service